Halter & Lead Set with Hand Braided Noseband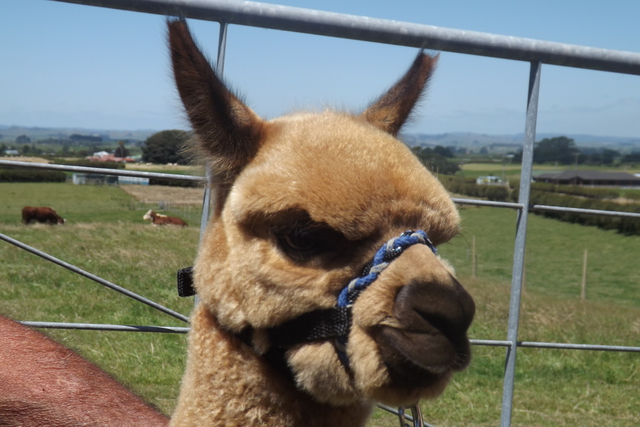 One Braided Noseband Alpaca Halter and Lead Set.....
Rocky Bay Halters are now owned and made by Halters Plus. These halters have nickel fitting with a black plastic snap buckle fitting on their head strap.
Nylon webbing 5/8" - 16mm wide in Black with a hand braided noseband which is softer than webbing across the nose.
They are multi colour and depend on what colours I have available....

Sizes available are:
Cria - Young cria up to approx 5 months
Small - older Cria up to small adult
Medium - small - average adult
Large - to fit larger adult or in full dense fleece
These halters are sold as a halter and lead set - if halter is only required - just ask.