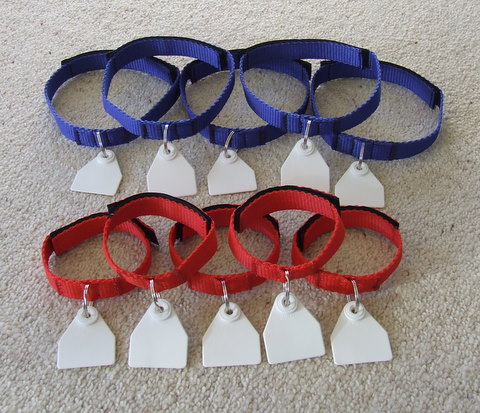 3/4" wide Nylon webbing neck tags with velcro closures. Come complete with split ring and white tag.
1 unit is a pack of 5 of the same colour and size.
(So when you purchase 1 unit, you get 5 in the pack.)
Available in 3 sizes small (35cm end to end), medium (50cm end to end) and large (65cm end to end).